Winter is here! We are very fortunate in Southern California to have amazing weather throughout most of the year. While we don't necessarily need to prepare for much snow here, we can certainly travel to it or choose a scenic drive up the coast. From a weekend getaway to full vacations, there are so many destinations near us offering the perfect opportunity for a winter road trip that is just a drive away. We've created a list of the best destinations for a California winter cruise to remember – and they're all just a few hours away.
Many of our winter days in California mimic a cool spring anywhere else, so it's usually nice enough to cruise around in a convertible. What could be better than having the top down, wind in your hair, sun on your face, leaving thoughts of a frigid winter in the rearview. You won't miss a second of the scenery in the open air, because it's as much about the journey as it is the destination. All you have to do now is pick out your favorite car. Exotic Italian convertible or a Luxury SUV? Long-range hybrid or American Muscle? Create your own winter adventure.
Approximate distance from LA
Laguna Beach – 1.5 Hours
Big Bear Mountain – 2 Hours
Santa Barbara – 2.5 Hours
San Diego – 2.5 Hours
Joshua Tree – 3 Hours
Palm Springs – 3 Hours
San Francisco – 6 Hours
Monterey via Big Sur – 7 Hours
San Francisco, Coastal Route via Big Sur – 9 Hours (and worth it)

Like many, you have probably asked yourself, is car rental coverage a scam? The answer is no. You may have also asked yourself, is it mandatory for me to purchase coverage from my car rental company? Again, the answer is no.
California law requires that you have a way to pay for damages or injuries you may have caused in a car accident. There are minimum coverage requirements, but the minimums will only cover damages to 3rd party property. You have the option to purchase additional coverage for your property, and that is typically available through the same provider. However, the law does not mandate where coverage should be purchased.
At Midway Car Rental, we respect when a renter chooses to apply personal auto coverage to their rental, but we still offer our coverage options because we know the benefits of purchasing rental car coverage. Many renters do not know that most insurance companies have fine print that will exclude some coverages while you are driving a rental vehicle.
Example #1, most insurance companies will not cover additional fees like loss of use, or admin fees. You would also be responsible for the deductible amount on your policy. Example #2, some insurance companies will only cover the primary policyholder but might not cover other drivers, even if they are listed under your policy. Example #3, credit card rental coverage may have similar exclusions. Coverage typically only kicks in if you use the credit card that offers the product to pay for the rental. At times, credit card coverage will not include the minimum state liability requirements. Credit card coverage usually limits the type of vehicle that will qualify for coverage and limits the time frame in which you are able to file a claim after the date of loss. Example #4, the date range for coverage you purchased on an online travel site may not be open to changes. If you return the vehicle early, you might not receive a refund for the extra days. If you need to extend your rental, you may not be able to extend your coverage policy with that company. Filing a claim with a third party travel insurance company may also turn out to be quite the hassle.
Every insurance policy is different, including the policies offered by different rental car companies. No rental car company can tell you what your personal insurance, your third-party insurance, or what other rental car companies will cover. At Midway Car Rental, we will simply suggest that you contact your provider to be 100% clear on the risk you are taking when you decline our car rental coverage. We are always happy to answer ANY questions you may have.
At this point, you're probably wondering why Midway Car Rental is telling you this. Well, it's because we care. For those of you that are not familiar with Midway Car Rental, we are the largest independently owned car rental company in Los Angeles, founded in 1972, with customer service as our core value. We understand the importance of being honest with our renters, so we want to fill you in on the issues that matter to you most.
What are the benefits of purchasing car rental coverage with Midway? Midway offers products that cover it all, such as towing, admin fees/loss of use, additional drivers, and no deductible. If you return your vehicle early, we will not charge you for coverage past the date/time of your return. If you need to extend your rental, we are able to extend the coverage as well. Multiple products are available and may be sold separately so that you can accept/decline coverage according to your needs. Products may also be packaged for a discount. Don't forget that you avoid the hassle of becoming the middleman after filing a claim with your personal insurance provider, your credit card company, or the travel insurance company you purchased coverage from online.
If you purchase coverage through Midway Car Rental and you are involved in an accident, simply file your claim directly with us, and we will take care of anything that falls under the coverage product(s) you have accepted. Don't take our word for it. Check out our online reviews!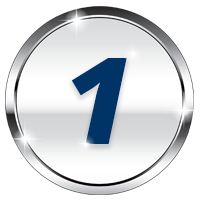 Avoid long waits per ride. You never know if a rideshare driver will be in your area or cancel your trip after accepting your request, which causes your wait time to start all over again.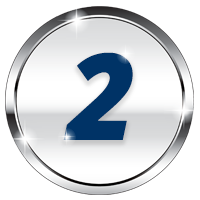 The convenience of being able to leave items in the vehicle while visiting multiple destinations is no longer an option. Your change of clothes, extra shoes or coat, shopping bags, or child seats will have to be carried around or left at your local residence for you to go back and pick up in between rideshares.
Rideshares are not guaranteed to be a cheaper option. The rates are based on real-time demand and can raise at any time in between rides. A round trip during a rate surge could have covered the cost of a full day's rental.
Choose the car you want. Don't limit yourself to 5 passengers, 7 passengers, luxury or non-luxury. Choose from luxury or non-luxury convertibles, performance vehicles, family vehicles and more!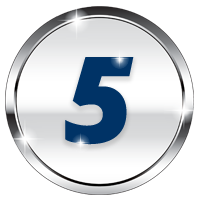 Going to a concert, or sporting event? Rideshare drivers may not be able to get as close to the entrance as you think. Almost every stadium, arena or concert hall has pick up restrictions for rideshare which can result in quite the hike to the nearest pick up area.