STEP 1
Upon arrival to LAX, please proceed outside to the Lower level outer curb under the Blue sign that reads "LAX Shuttles/Airline Connections".

STEP 2
At that sign you will wait for the "G Bus/Greenline Bus". Once you board the bus please inform the driver that you would like to go to the "Remote Rental Car Depot". The shuttle is operated by Los Angeles World Airport (LAWA) The rental car depot is the first stop after you exit the terminal.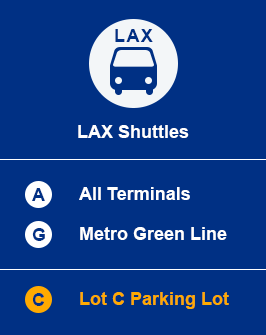 STEP 3
Upon arrival at the Remote Rental Car Depot Please call our office 310-330-4600. We will immediately dispatch a driver to pick you up. We are less than one mile from the depot.
* If you have a large group, we suggest only the drivers take the shuttle since shuttle vans may be at capacity.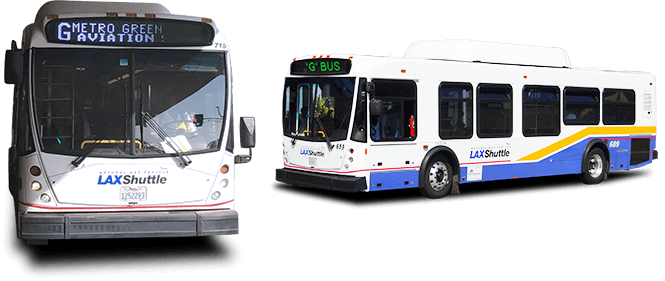 Own Transportation
If you prefer to provide your own transportation to our office, our address is 6151 W. Century Blvd, Los Angeles, next to the H Hotel.
Vehicle Return
When you return your vehicle to the Midway Car Rental LAX office, prompt transportation will be provided for you to return back to the LAX airport. If you require after hours return information, please call our office 310-330-4600
If you have additional questions regarding your pick up or return at our LAX location please call 310-330-4600